Embracing Nature Ltd Case Study:
Partnering with Together Accounting for Business Growth
Embracing Nature growth since teaming up with Together Accounting
Embracing Nature Ltd is a UK-based company dedicated to manufacturing an expanding selection of eco-friendly and sustainable products. Their commitment to the environment is evident in every aspect of their offerings, and all products are proudly made in the UK, composed of 100% natural materials, and designed with sustainability in mind. Not only are they safe for pets, wildlife, and humans alike, but they also contribute to a healthier planet.
Embracing Nature Ltd embarked on a transformative journey a year ago by collaborating with Together Accounting. This partnership aimed to streamline financial operations, embrace digitalisation and pave the way for strategic growth. From making the transition between self-employment and limited company to adopting new ways of working, Embracing Nature Ltd and Together Accounting have dedicated the past year to improving business outcomes.
Challenges Faced Before Together Accounting
When we first met with Embracing Nature Ltd, we wanted to gain an understanding of what issues the company was facing so that we would be able to provide a service tailored to their requirements. 
We discovered that the business needed expertise and guidance on various aspects of running a successful business. They were trading as self-employed which we did not feel was the best way to operate the business but the process of registering as a Limited Company which requires a greater understanding of business processes and regulations, such as navigating the complexities of VAT and tax, was very daunting. Embracing Nature Ltd was not routinely using digital tools to improve efficiency but was keen to digitalise processes where possible.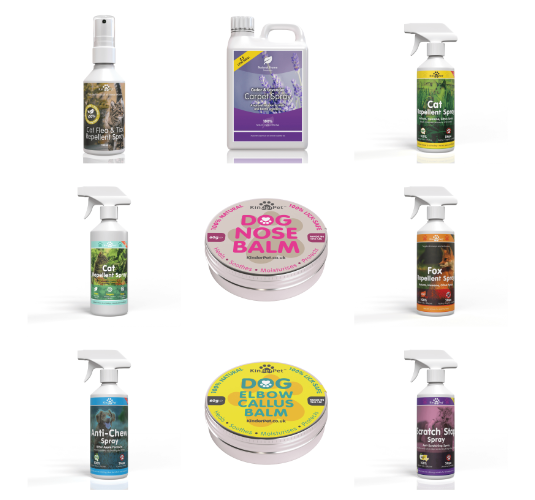 Why Choose Together Accounting?

Having spent time learning about Embracing Nature Ltd, we developed a solution that would suit their specific needs. This focused mainly on two areas: the transition from self-employment to operating as a limited company and introducing digital solutions.
Transition from Self-Employment to Limited Company:
We upskilled the Embracing Nature Ltd team to understand business processes and the additional responsibilities of operating as a limited company. This included the following areas:
Digitalising Processes:
Freeing up time to be able to focus on the 'business' rather than spending time working in the business was necessary to allow for the business to grow and become more sustainable. We recommended several digital tools that could be used to streamline processes where possible. This included the following software:
Training the team to use these software packages allowed it to streamline tasks that previously took many hours to complete. At Together Accounting we were always available to support the team in using this technology.
Opening up a dedicated business bank account was necessary as part of the process of transitioning to a Limited Company. This also allowed Embracing Nature to separate business finances and utilise the software available to its maximum potential.
The solutions that we developed in conjunction with Embracing Nature Ltd have resulted in three areas where achievements have been made: an increase in profits, an increase in time and an increase in confidence. All three of these are vital for a business to thrive. 
Increased Profits:
Increased Time:
Many of the increases in profit can be attributed to the increase in time that Embracing Nature Ltd experienced as a result of working with Together Accounting. By streamlining processes and utilising digital tools, the Embracing Nature Ltd team could focus on gaining an in-depth understanding of business processes following the transition from self-employment to a Limited Company. 
The additional time was used to develop and launch numerous new products and to increase the company's revenue line. Before working with us, Embracing Nature Ltd had 40 product SKUs and now has almost 100 SKUs. Time wasn't only used to increase product lines, it was also used to streamline processes which in turn frees up more time that can be put back into developing the business. 
Increased Confidence:
The transition from self-employment to operating a limited company can be daunting. With our support, the Embracing Nature Ltd team gained confidence in their understanding of operating a limited company and their new responsibilities. This allowed the company to develop a sustainable business model that focused on increasing sales revenue and streamlining processes. 
We were also able to assist with increasing the confidence of the Embracing Nature Ltd team because they knew that we were available for support. We didn't just make a plan, we ensured that we were available to ensure the plan was implemented and that it was successful, offering advice and guidance along the way. Having Together Accounting available to offer support allowed the Embracing Nature Ltd team to build confidence and learn more effectively.
Working with Embracing Nature Ltd has been a pleasure and it has been exciting to see the massive difference in the way the company now approaches the business. Founder and Director of Embracing Nature Ltd echoes the positives, with a range of feedback that details how Together Accounting has been a positive influence.
Adam Biilliald, the Director of Embracing Nature Ltd felt that the working relationship between the two companies was fundamental to the success. He stated that Together Accounting earned his trust due to 'their honest, reliable approach' and 'they are responsive, caring, and truly instrumental in our success over the past year'.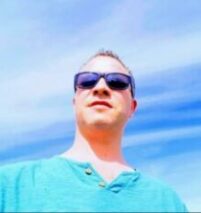 The Embracing Nature Ltd team felt that a lot had been achieved in the year that we had been working together, with 'lots of positive numbers and KPIs' and a significant increase in profit despite the difficult financial climate of the past year. More specifically, Adam stated that we had supported his transition from being self-employed to becoming a Director of a limited company, provided guidance on opening a dedicated online business bank account and utilising the features to see the health of the business and the available cash. 
At Together Accounting we were able to introduce Embracing Nature Ltd to a range of modern accounting software that Adam stated has 'made financial management efficient, freeing up more of my time'. Some of this time was to focus on broader business issues such as intellectual property, and successfully trademarking Embracing Nature as well as KinderPet.
Further feedback from the Embracing Nature Ltd team described Together Accounting as 'certainly large enough to cope, but importantly they are small enough to care and for me, that is a winning business combination'.
Reflecting on Achievements
This case study demonstrates that success comes from the relationship between ourselves and our clients and the collaborative nature of working together to achieve identified goals. At Together Accounting we don't view these relationships as a business transaction, but a transformative collaboration where we can utilise our expertise and access to technology in conjunction with the ambition and dedication of our client.
Looking to the Future
The time and effort that Embracing Nature Ltd have put into the partnership with Together Accounting will ensure the changes they have made are sustainable and the business can continue to grow. We will continue to provide support and guidance into the next phase of development and encourage the company to be even more innovative and streamlined in the future.
The partnership between ourselves and Embracing Nature Ltd sets a benchmark for how other businesses can transform their financial management and realise their vision for success. 
Call us today
01603 627963
Want to find out more about our services?
Why not tell us about your business so we can create a solution tailored for you?