The Background
"Like all good ideas, I came up with the concept of NorfolkHoliday.com in the middle of the night and immediately started developing the idea. I want to make life easier for property owners, so they can rent out self-catering property quickly and simply.
Over the days and weeks that followed, I started to build a business model that I thought would work, but I needed someone to test the numbers and make sure my projections were realistic.
Together Accounting was the natural choice. I had worked with Robert Marjoram while running my previous business, INK Consulting, and didn't hesitate to contact him."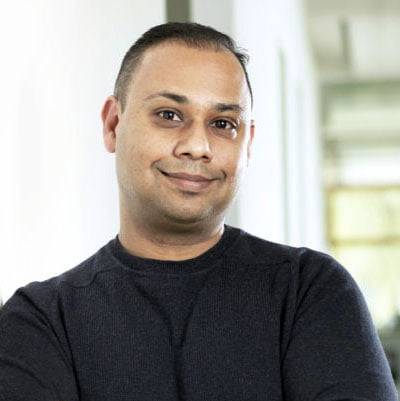 The Problem
"During our first meeting, it became clear that although the idea would work, I needed funding in the region of £75,000 to get the business off the ground.
There are lots of routes businesses can take to get funding, so I needed help finding the right type of investment and support while applying for it.
Having known Robert for a while, I knew Together Accounting had the knowledge and expertise I needed to get it right."
Problem
Establishing financial feasibility
MVP development
Start-up funding
The Solution
"Together Accounting helped me get investment-ready. Robert suggested that I seek Seed Enterprise Investment Scheme (SEIS) funding, which has a rigorous application process and goes through HMRC.
Along the way, we had regular face-to-face meetings, sometimes as often as twice a month. Together Accounting advised on my business plan, VAT, invoicing and more. They also provided support about how to get the balance right for investor documents; I needed to provide enough financial information while keeping the fundamentals solid.
It wasn't just about governance and due diligence, though; Rob was there guiding me through every step. He coached me in advance of investor interviews, so I could give comprehensive answers to questions about my business.
As someone who has set up and is running his own business, Rob understands the pressures I face and is a sounding board for my ideas."
Solution
Business plan advice
VAT advice
Pitch deck feedback
Interview preparation
Ongoing support
The Results
"Within 18 months NorfolkHoliday.com secured more than 200 investors who offered £100,000 in funding – which exceeded our target. Now I'm getting ready to head into Round 2 funding, seeking involvement from cautious investors who may have been unsure about investing in the business during the first round.
Whenever I tell potential investors that Together Accounting is looking after my finances, it inspires confidence. They know Robert cares about the numbers and is transparent. His financial projections are bulletproof.
In fact, when I spoke about my business at the Norfolk Enterprise Festival, I was approached by several national accountancy firms, because NorfolkHoliday.com is seen as a high-growth start-up. However, I continue to work with Rob because of the personal service and the clear, straightforward way he explains what I need to do."
Results
Secured £100,000 funding
200+ investors
Heading into Round 2
Still unsure of what help you need?
Why not tell us about your business so we can assist you in identifying help just for you?