If you are launching a new business or enterprise, you may be wondering how to go about finding an accountant, or even whether it's worth your while to use an accountant at all. Whether you're setting up as an individual or whether you're going to be working with a partner or several other people, having an accountant on board is the best way to make sure your startup is a success from the get-go.
Not only can an accountant for startups help you to decide whether to register as a limited company, partnership or sole trader, but they can also help you secure essential funding for your business and then maintain and manage your records and tax returns as you move forward. Seeking guidance from a qualified accountant for new businesses is the best way forward to get your startup off to the best possible start.
Registering Your Business
An accountant for startups will be able to give you the professional advice that you need when it comes to registering your business as a limited company or setting yourself up as a partnership or sole trader.
From advising on the potential problems and advantages associated with each option to help you to navigate the paperwork, you can be confident that you will receive guidance and support that will set you and your new enterprise in good stead. Your new business accountant will also be able to offer you advice about your business structure, business plan and your responsibilities as the owner of a small business so that you can be well-informed from the earliest days of your enterprise.
Securing Start Up Funding
Most businesses that are newly launched will require some initial funding, and an accountant specialising in startups will be able to give you the necessary advice that you need about any grants that you may be eligible to apply for along with information about any relevant local business initiatives.
By giving you details about the various lending options on offer to you and which would be the best choice for your fledgling business, our startup advisors have the skills and experience to point you in the right direction of the essential funding to get your business off the ground.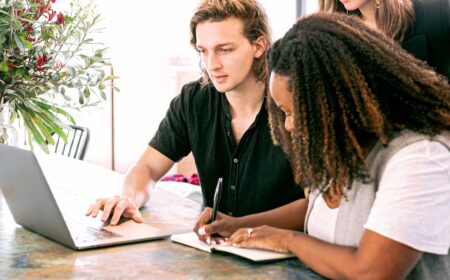 Managing And Maintaining Your Books
Whether you decide to operate as a sole trader, as a partnership or as a limited company, you will still have certain responsibilities to adhere to when it comes to reporting your personal income and company's performance to Companies House and HMRC. For LLPs and limited companies, this will come in the form of self-assessment tax returns and company accounts.
Navigating these complexities can be a challenge for any new business owner, and making mistakes can be costly. Having an accountant for startups on board will help you to avoid any potential pitfalls and errors and help you to ensure that your trading is all above board and in line with legislation.
Of course you can decide to maintain your own records and books and file your own tax returns and accounts, however appointing an accountant to act for you is often the best course of action, especially when you're focusing on launching a brand new enterprise. Running any business is time consuming and stressful, and dealing with accountancy matters can take precious time and resources that would be better spent elsewhere, growing your business and helping it to thrive. While you may be concerned about the cost of using an accountant's services, you can rest assured that their expertise and knowledge will ensure your business is properly fulfilling all of its statutory obligations to Companies House and HMRC as appropriate.
Thanks to your accountant's considerable experience in the field and in-depth knowledge of the complex tax landscape, they could be indispensable in helping you to ensure your venture has the best possible chance of long term success.
To find out more about our accountancy services for startup businesses, contact our team today to discuss your individual requirements. As specialists in working with small business owners, we're looking forward to hearing from you and helping you to make your startup a great success.
Call us today
01603 627963
Want to find out more about or services for Startups?
Why not tell us about your business so we can create a solution tailored for you?